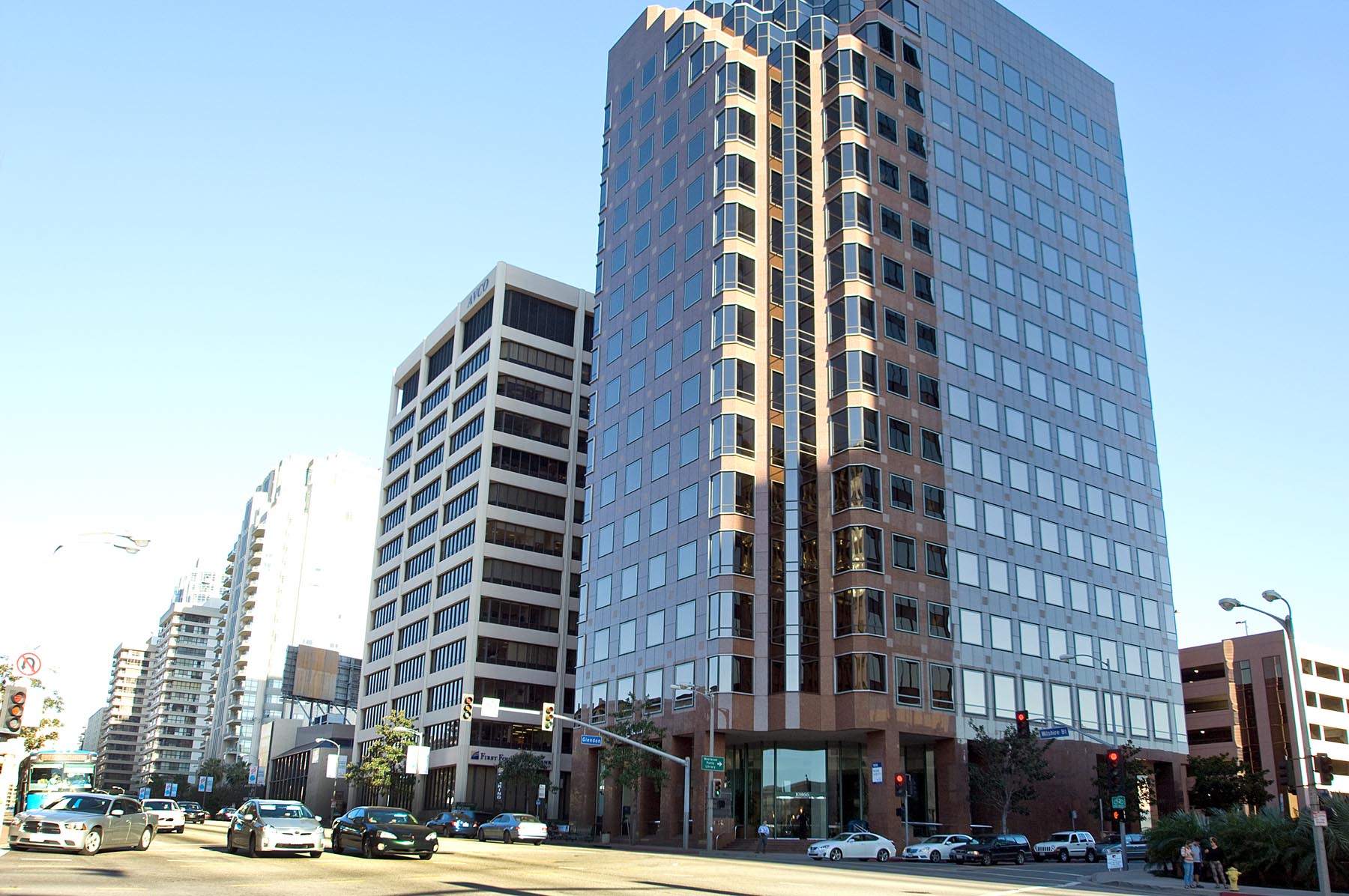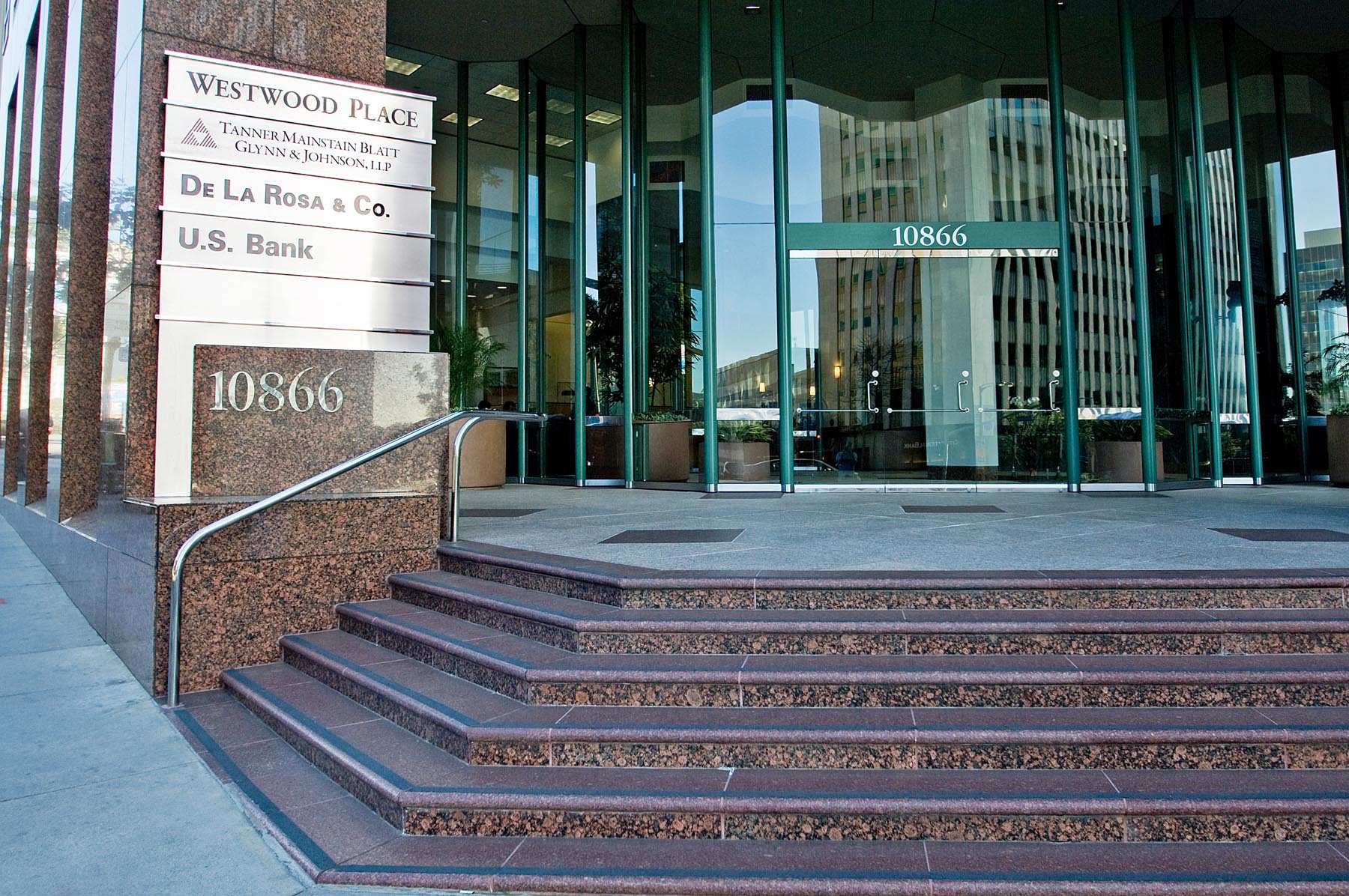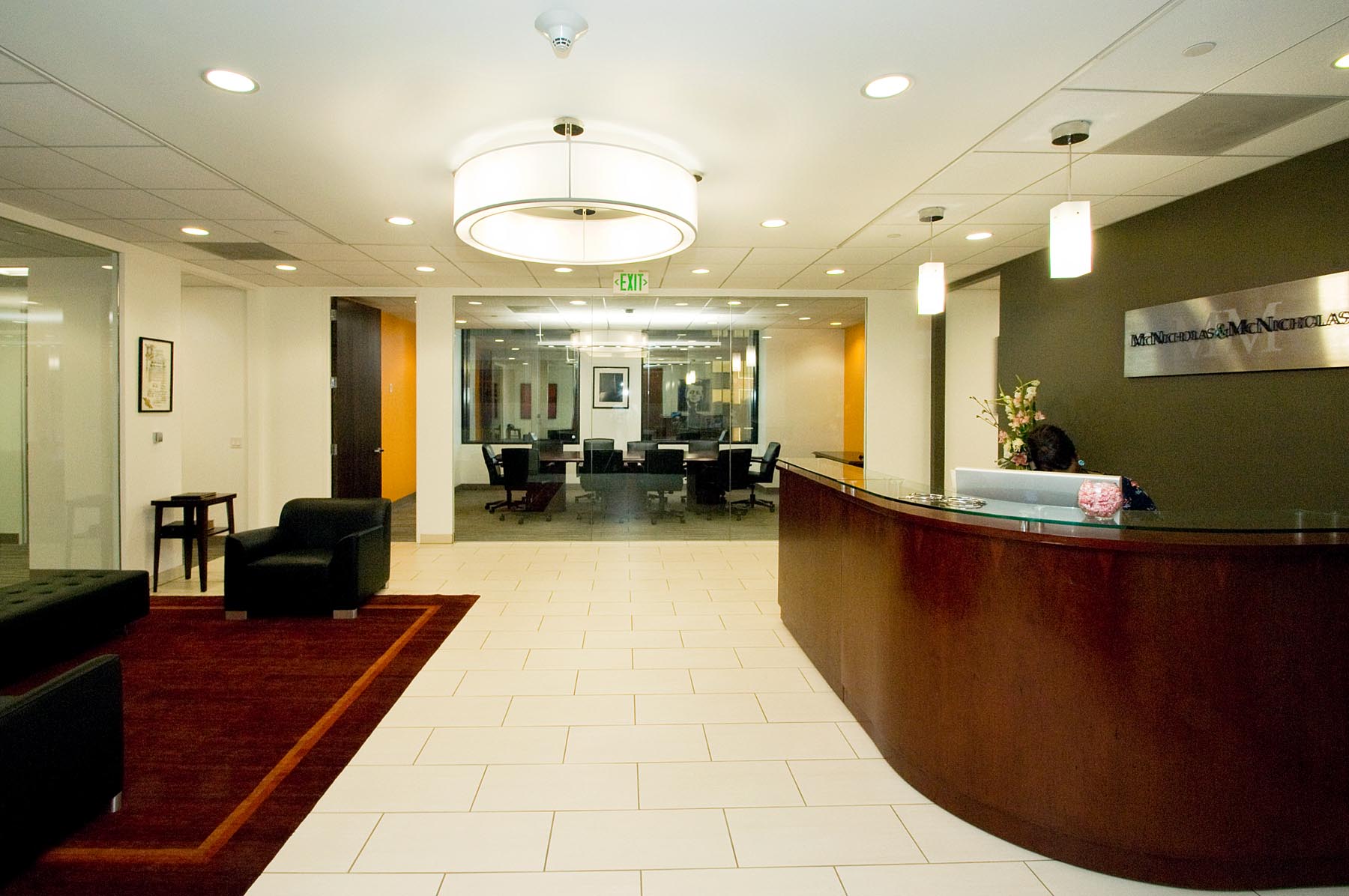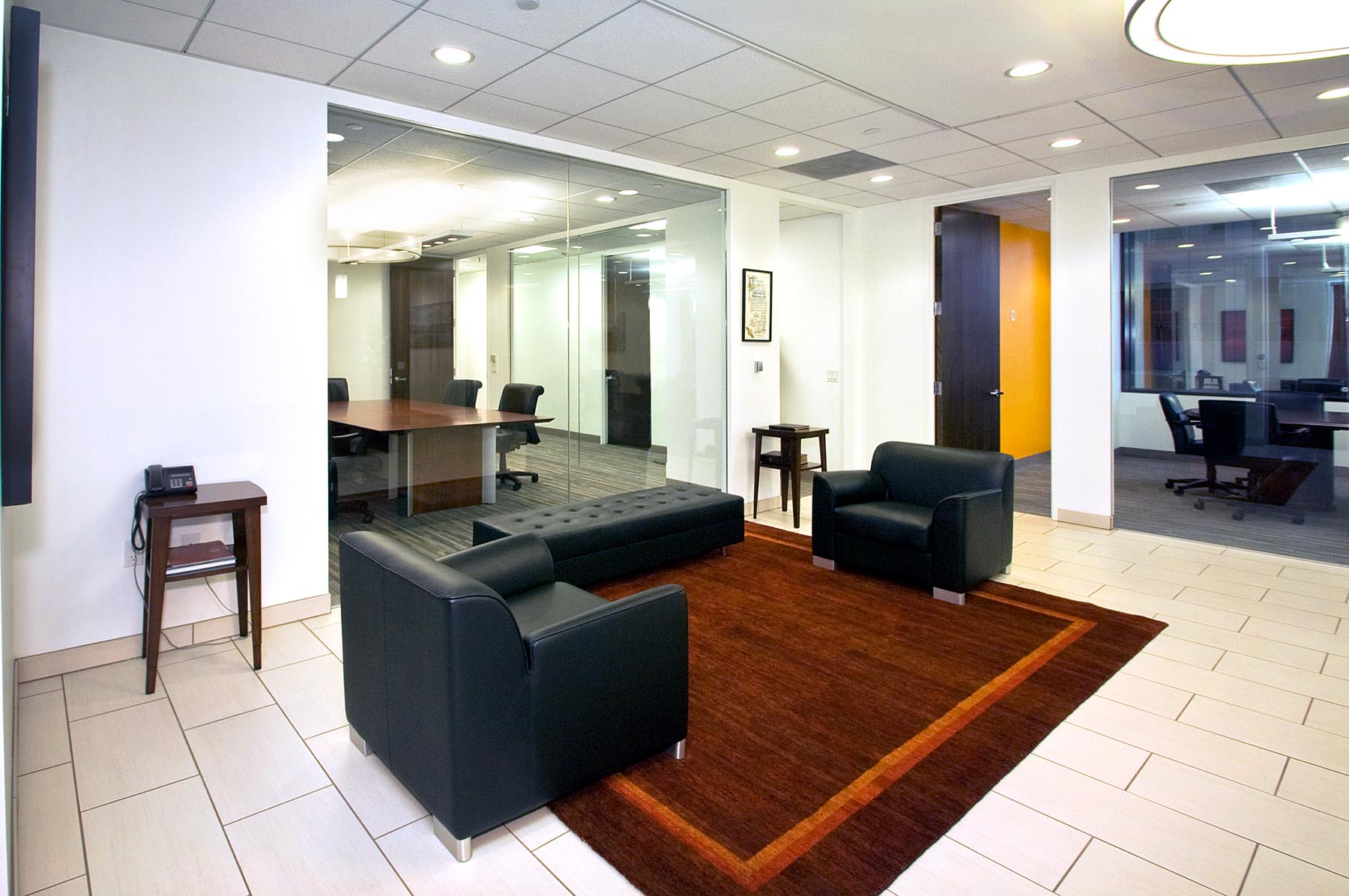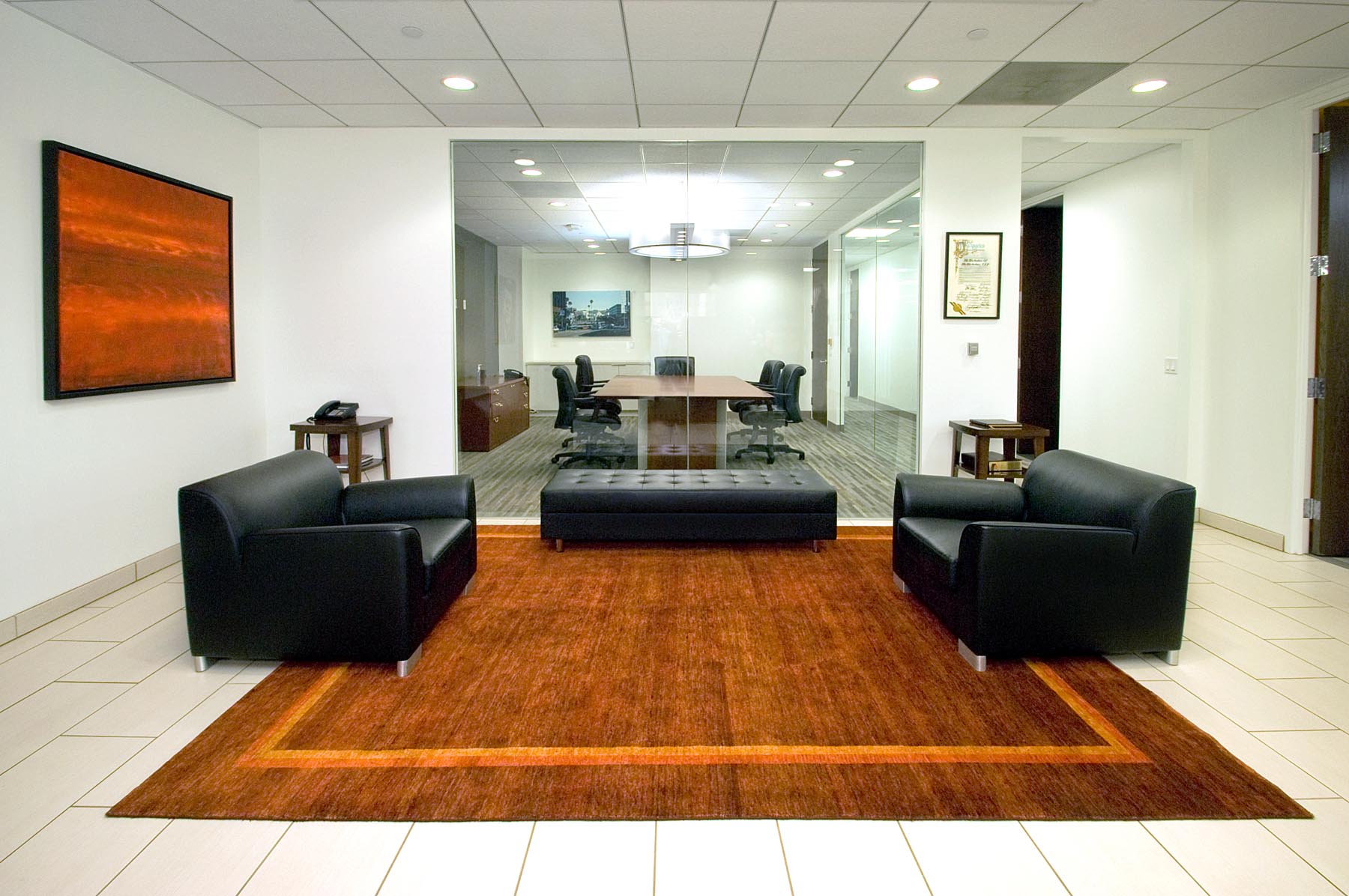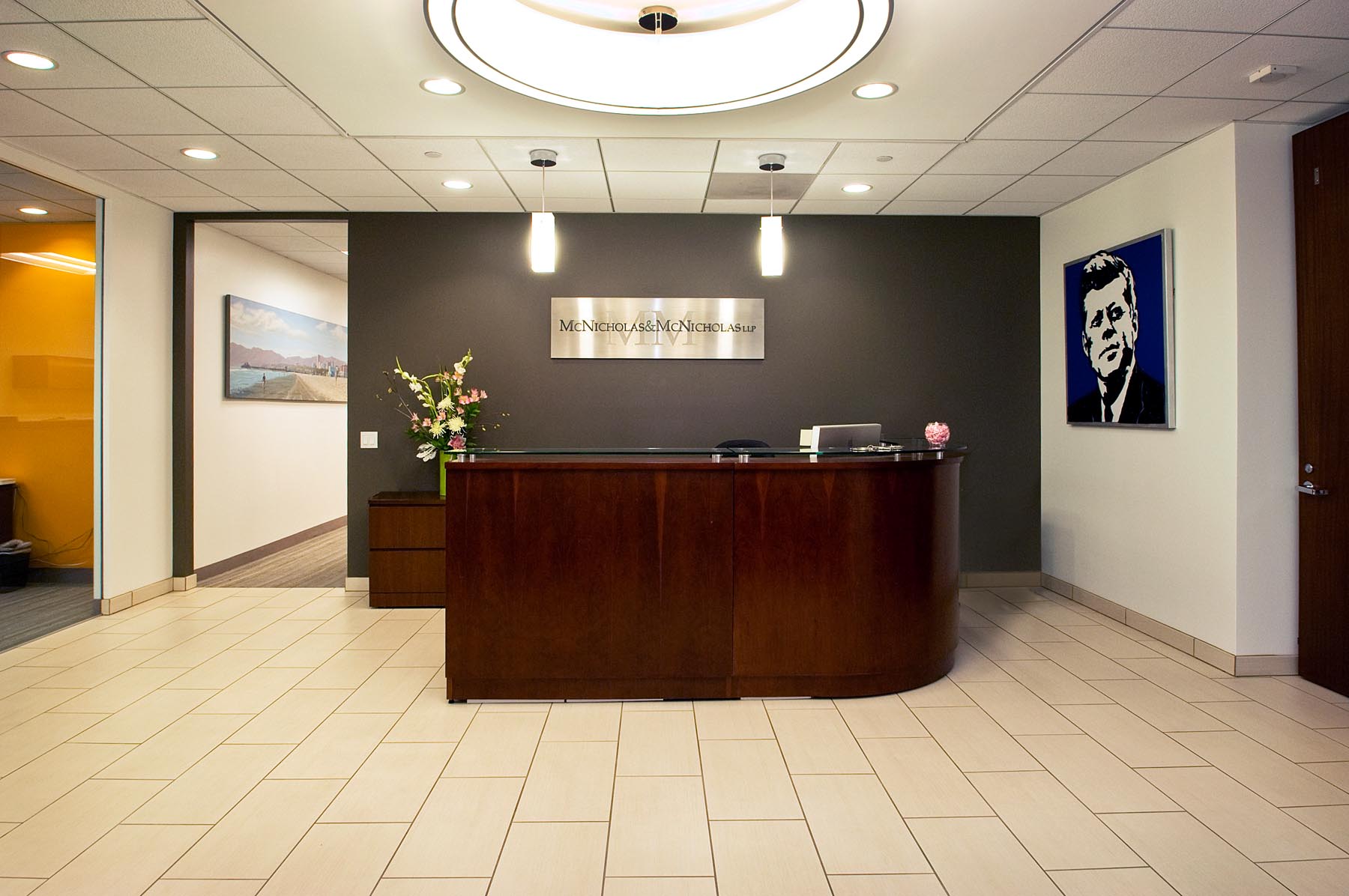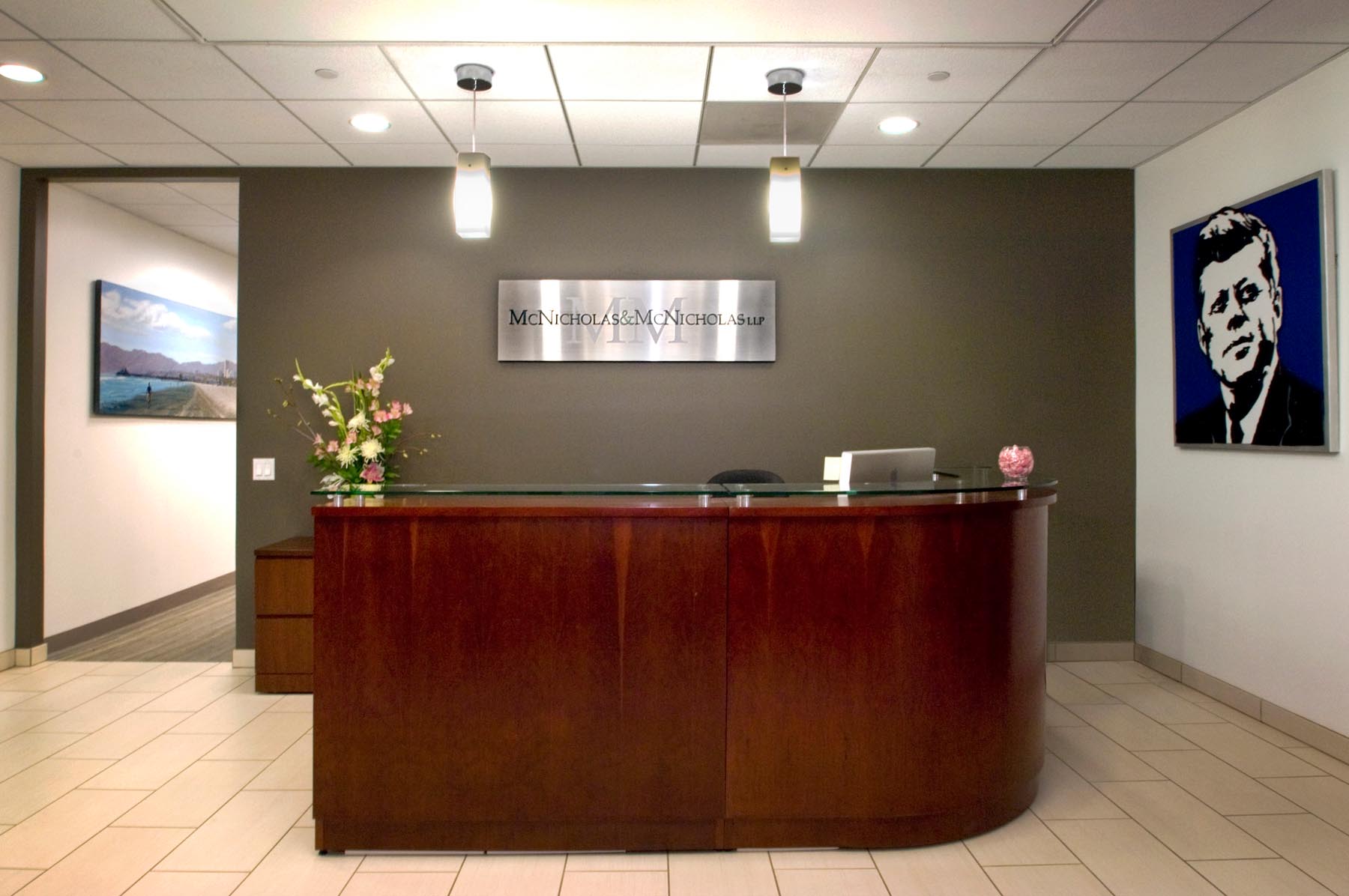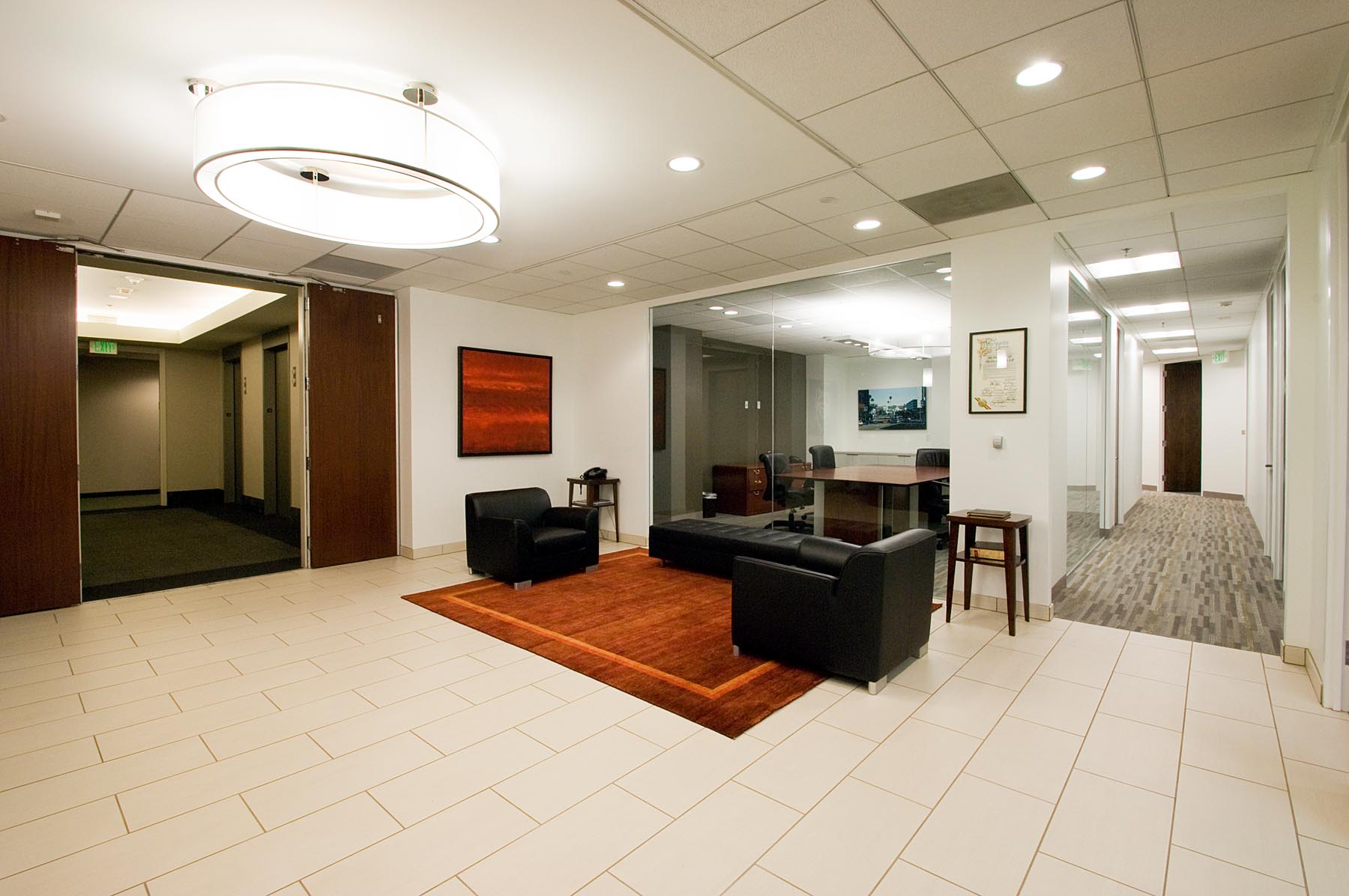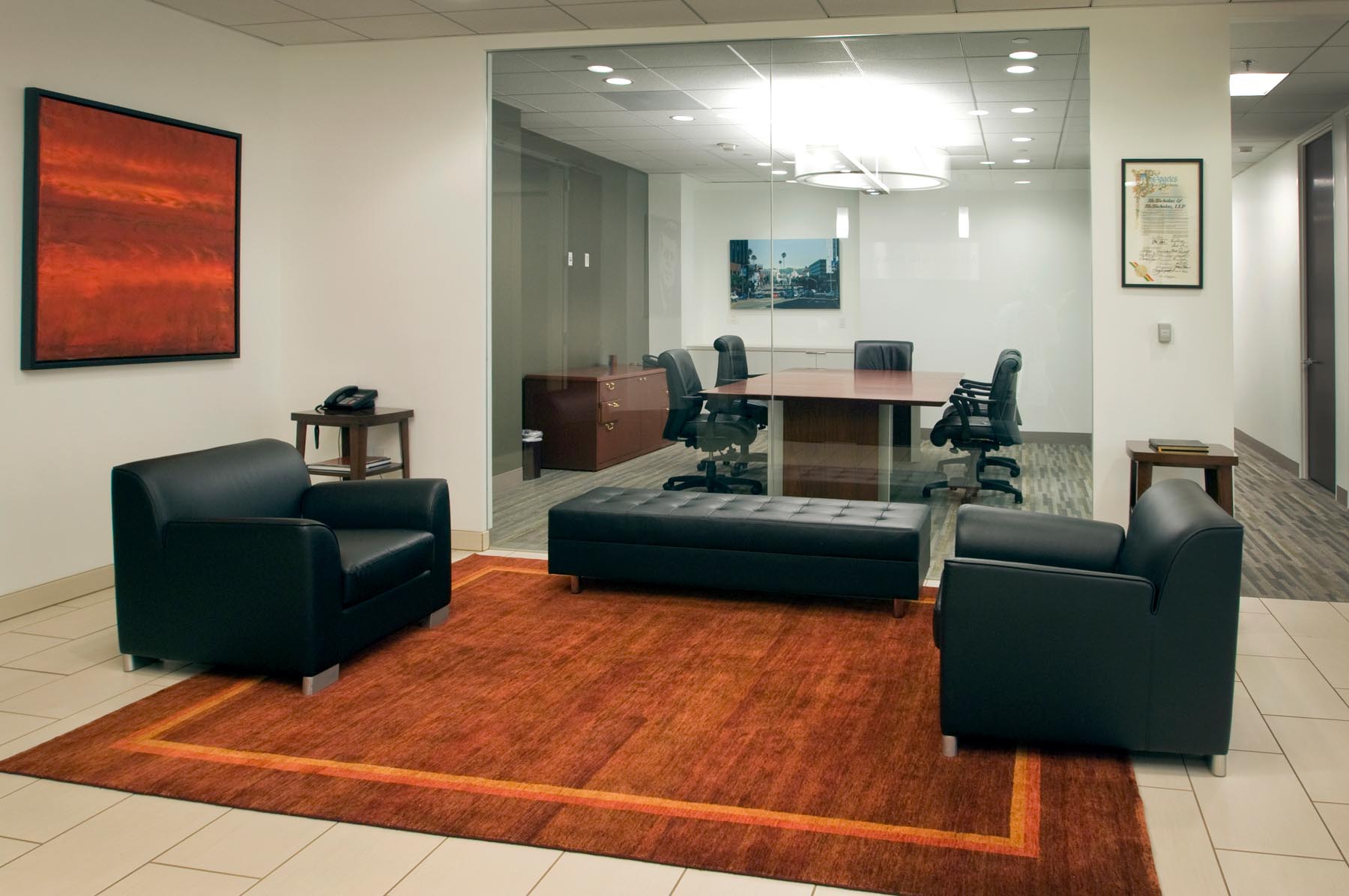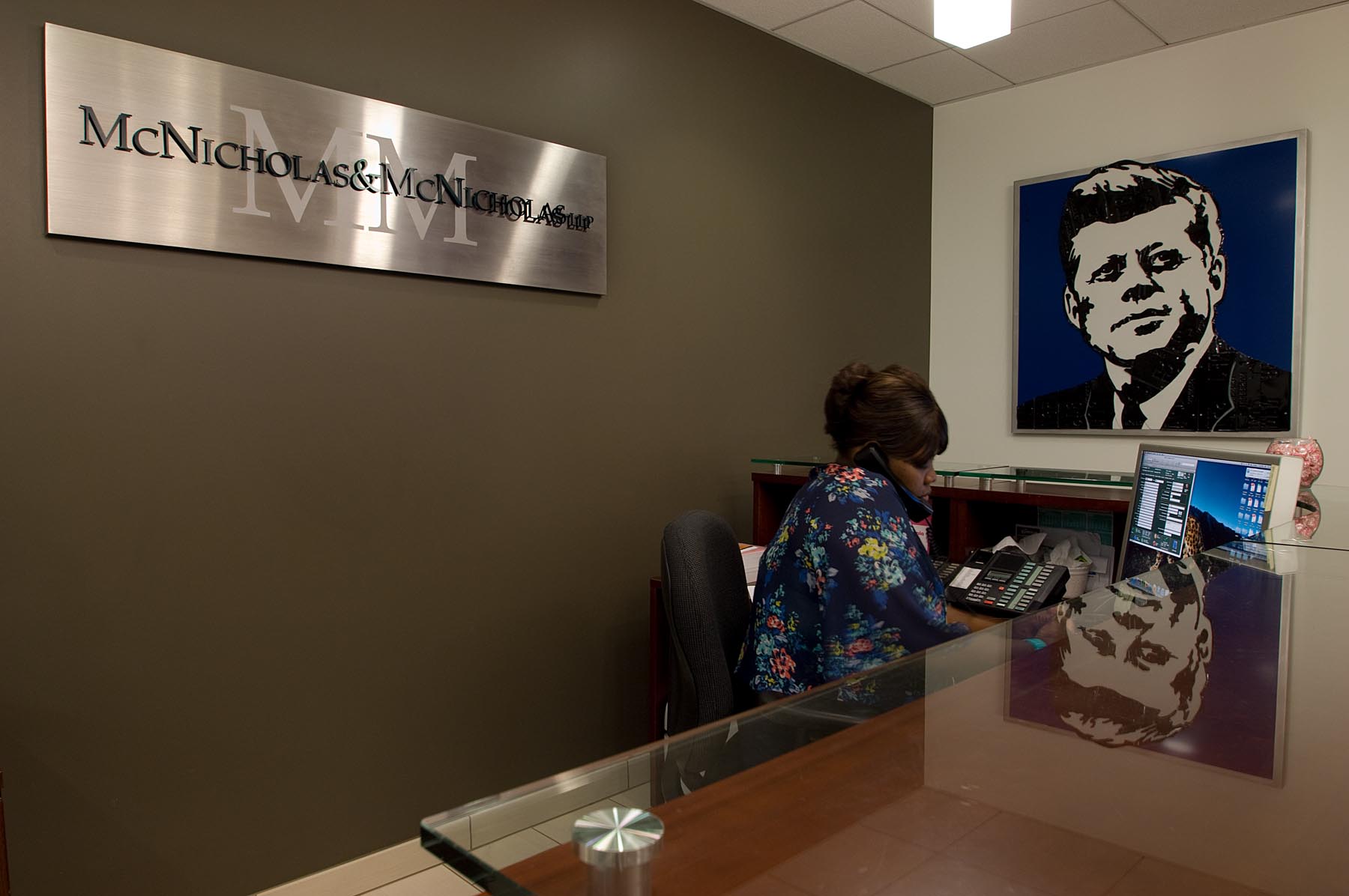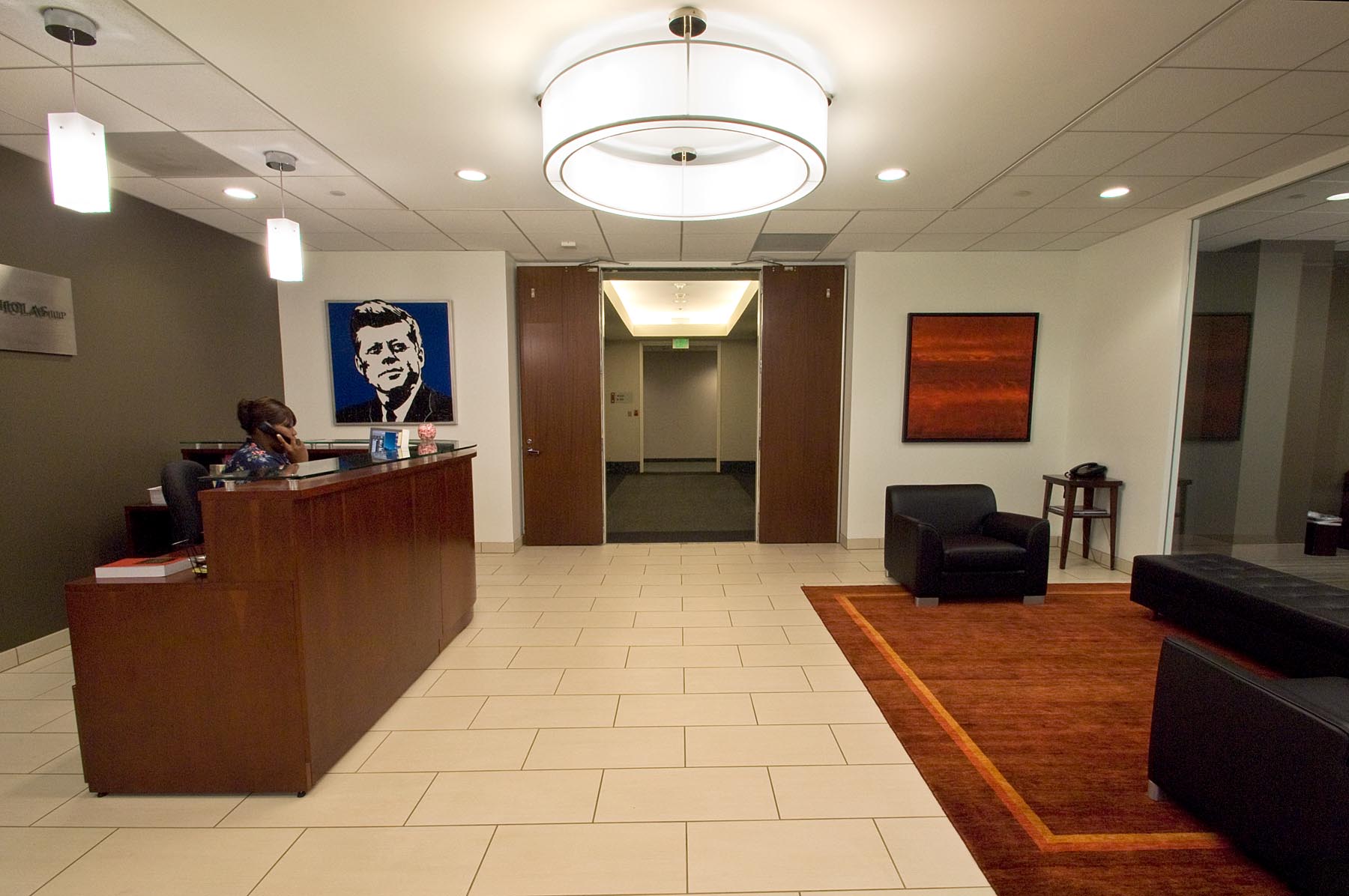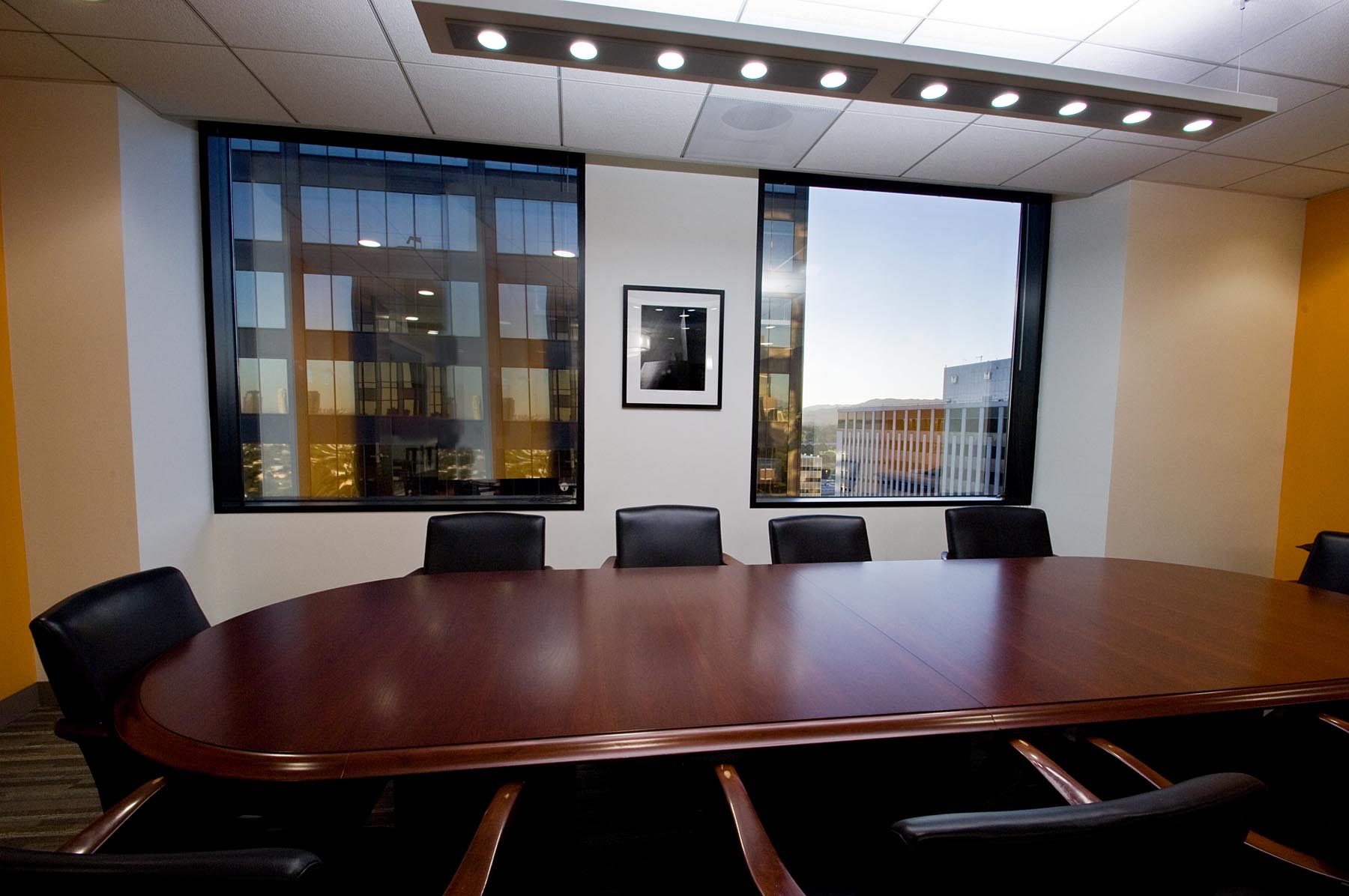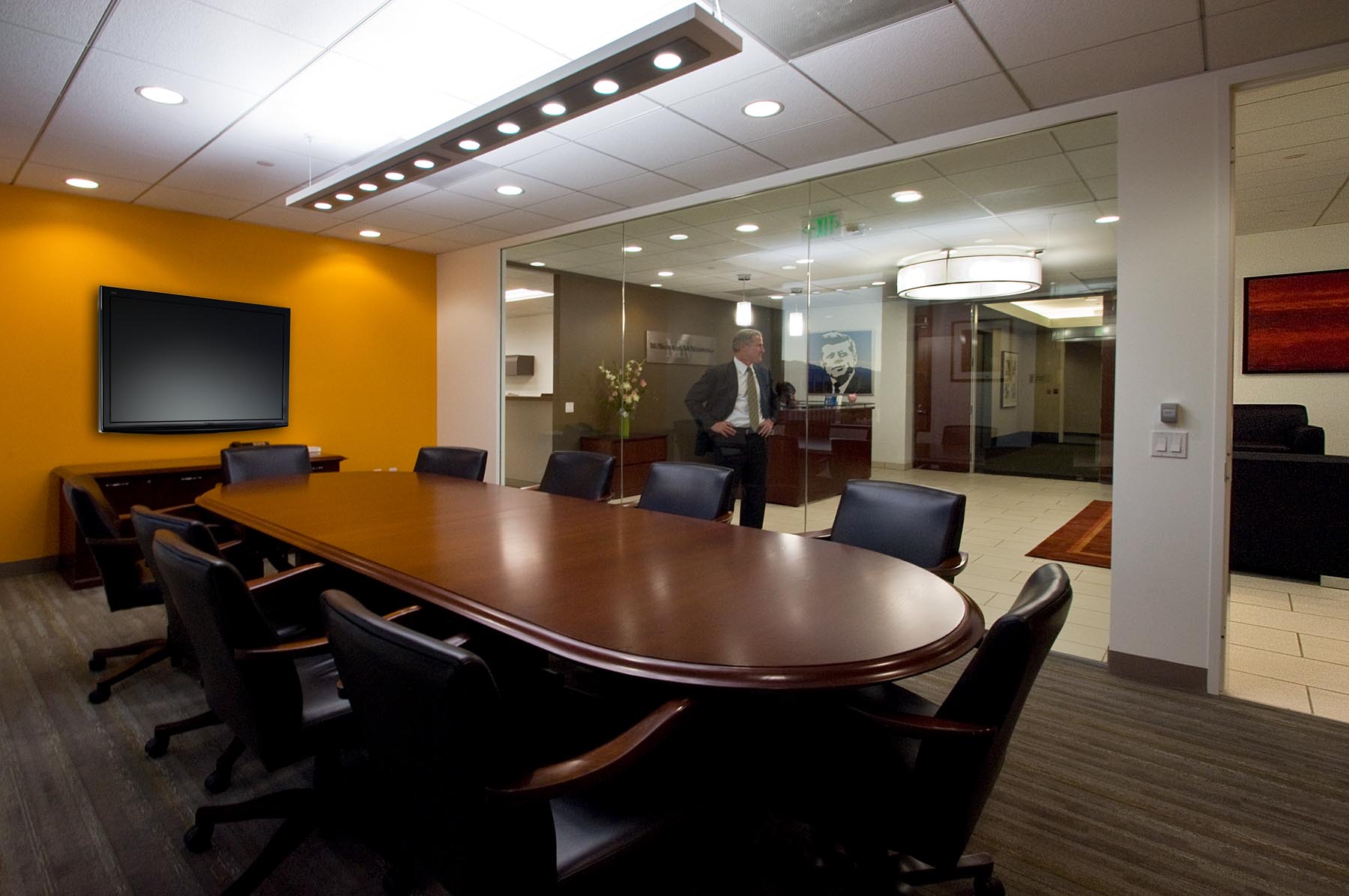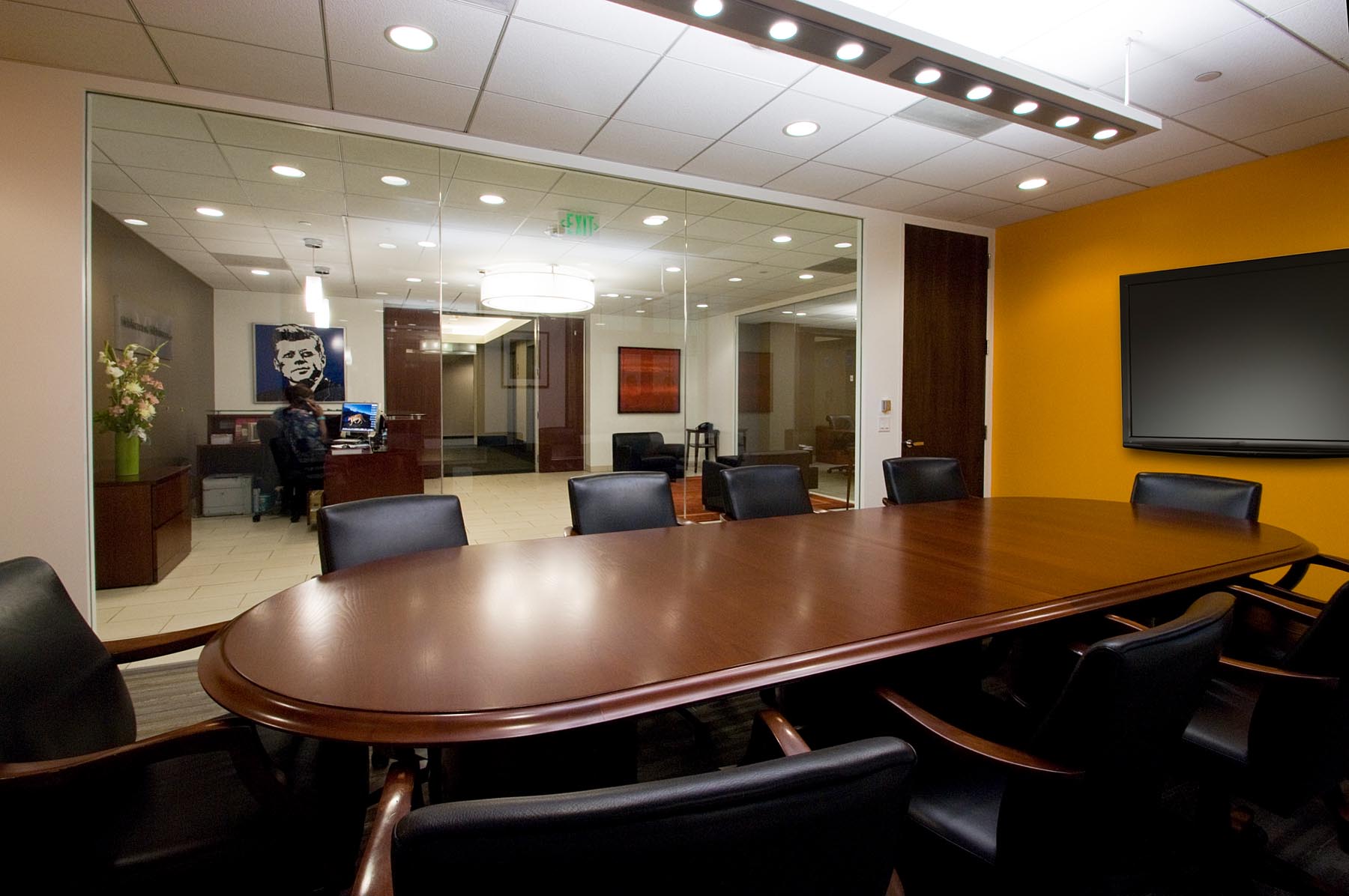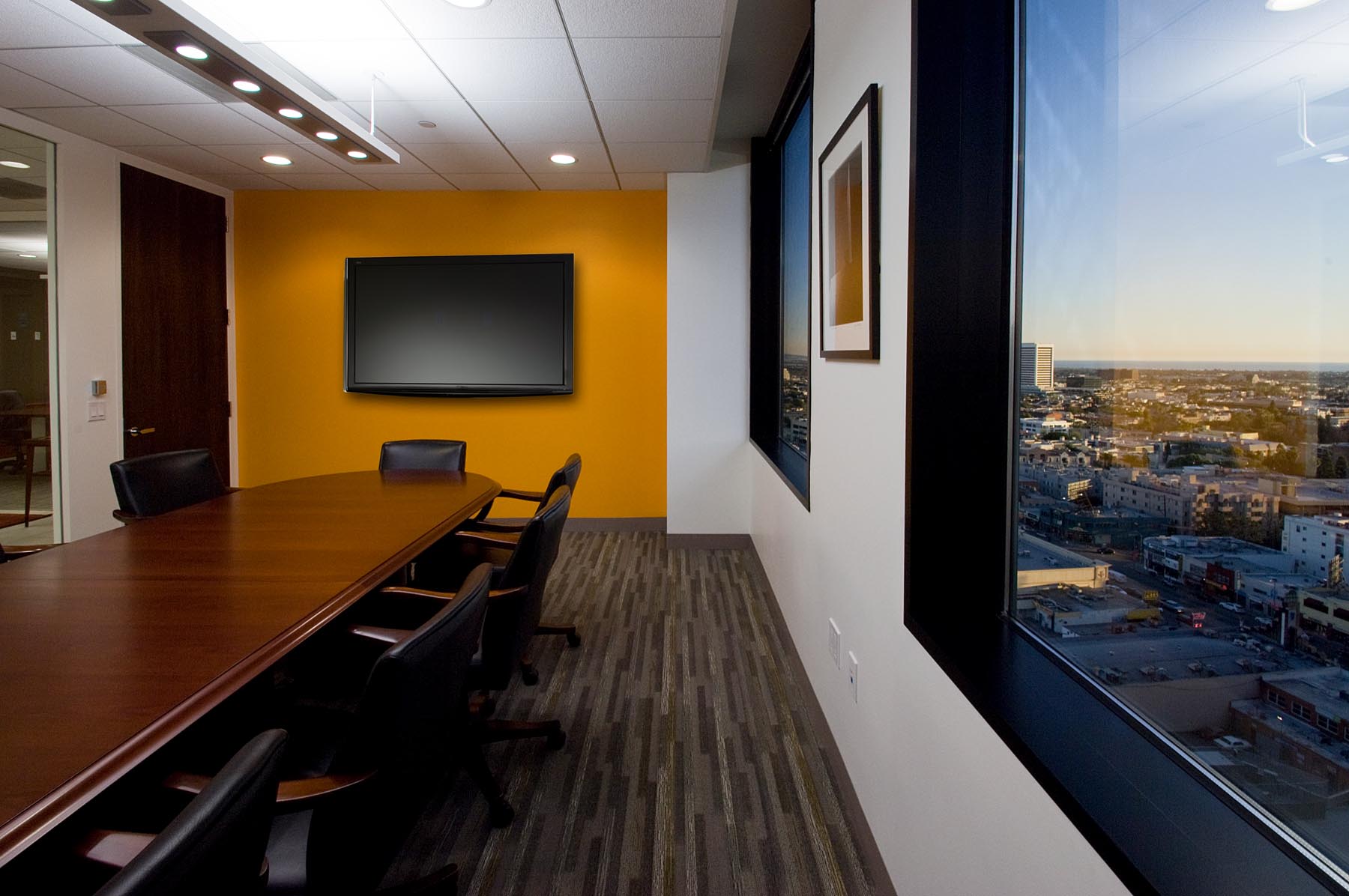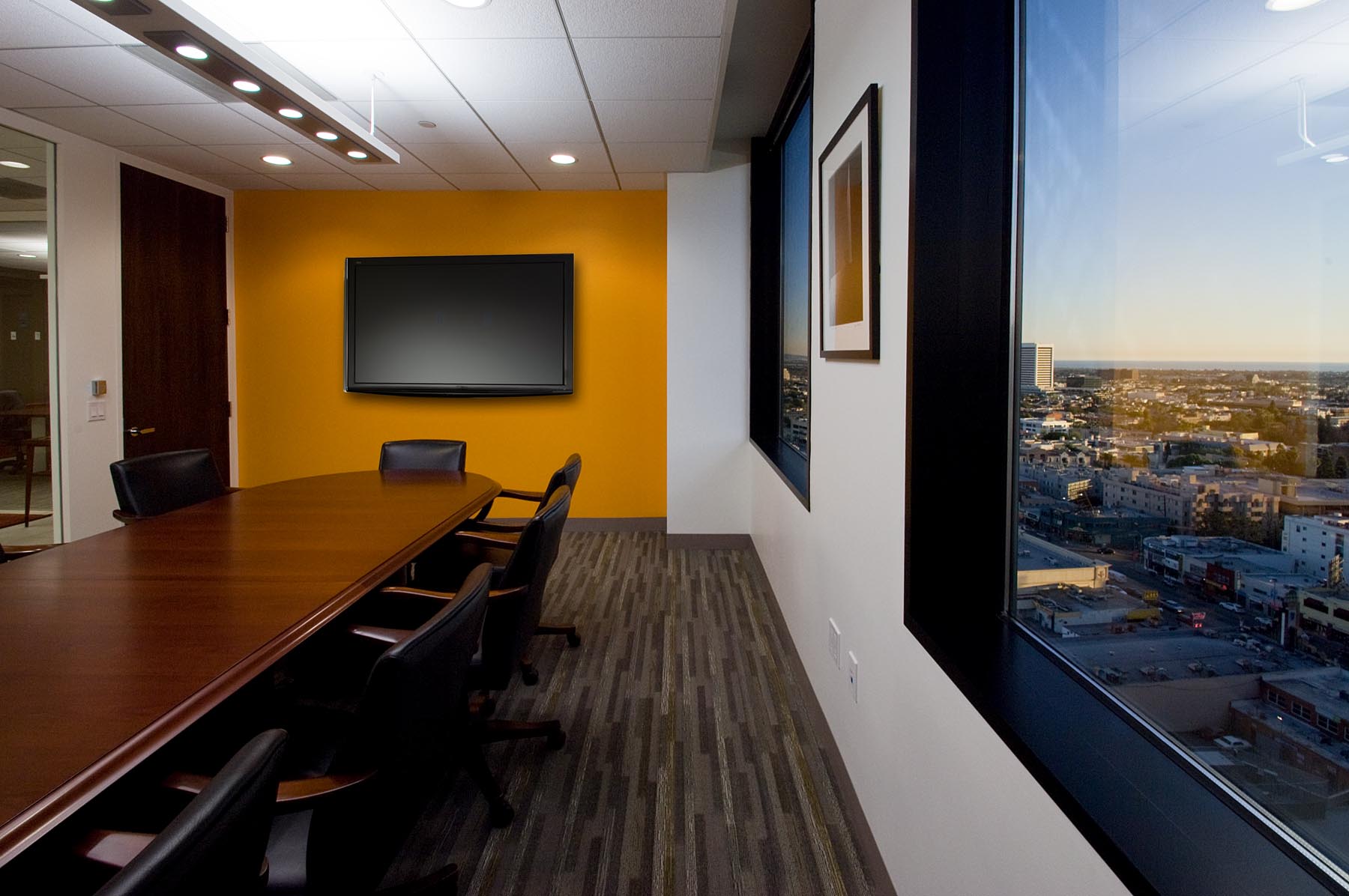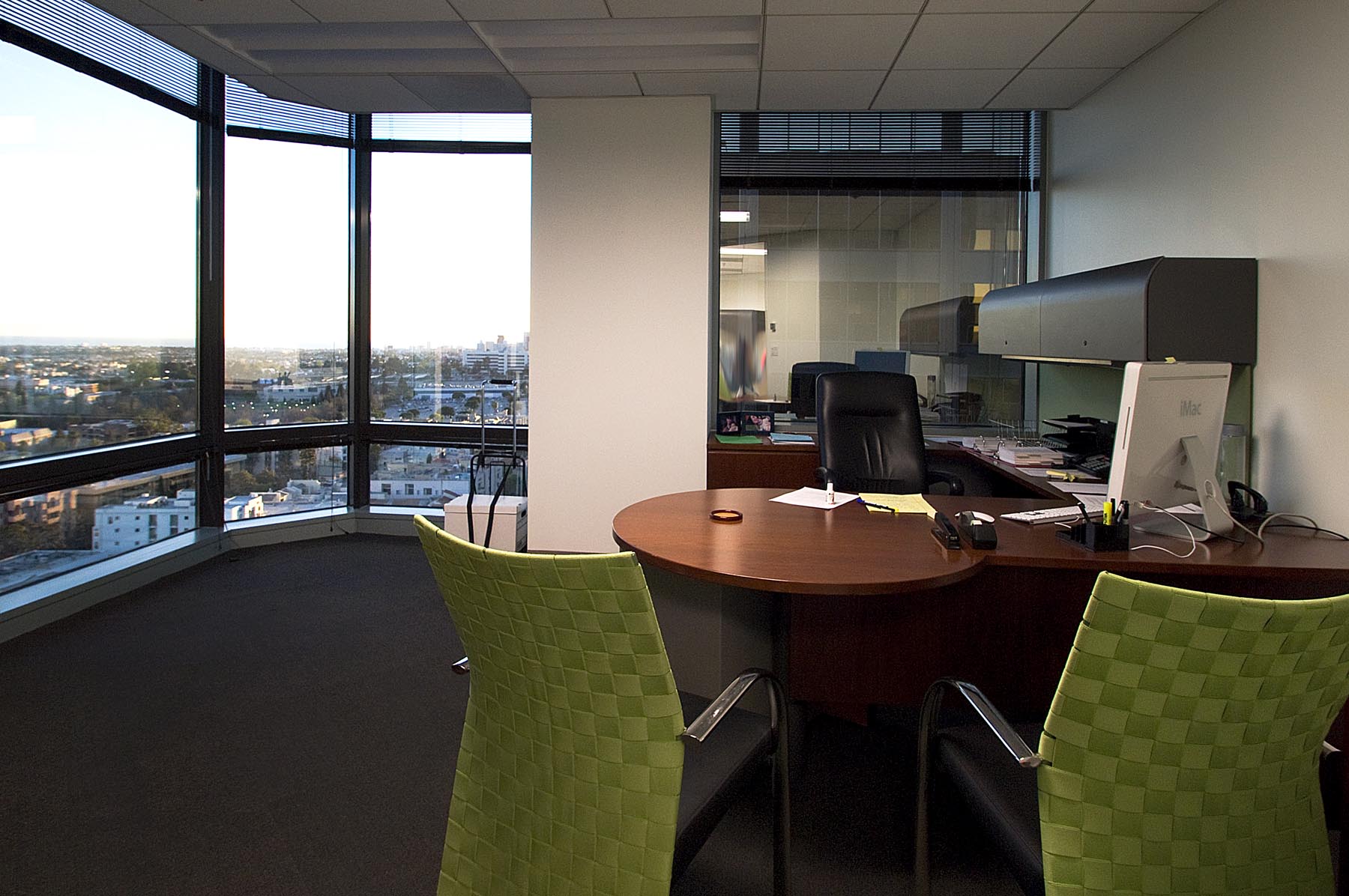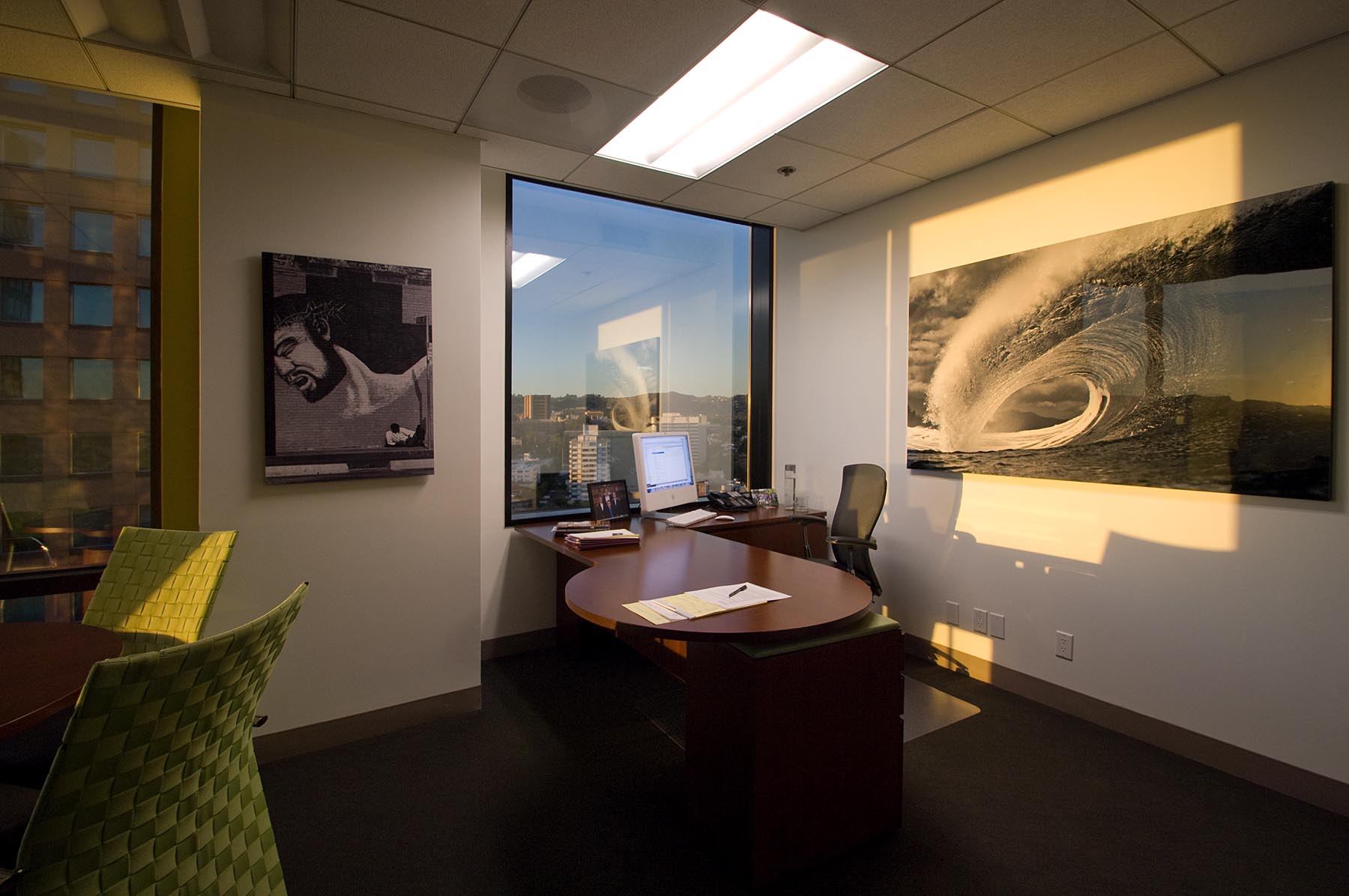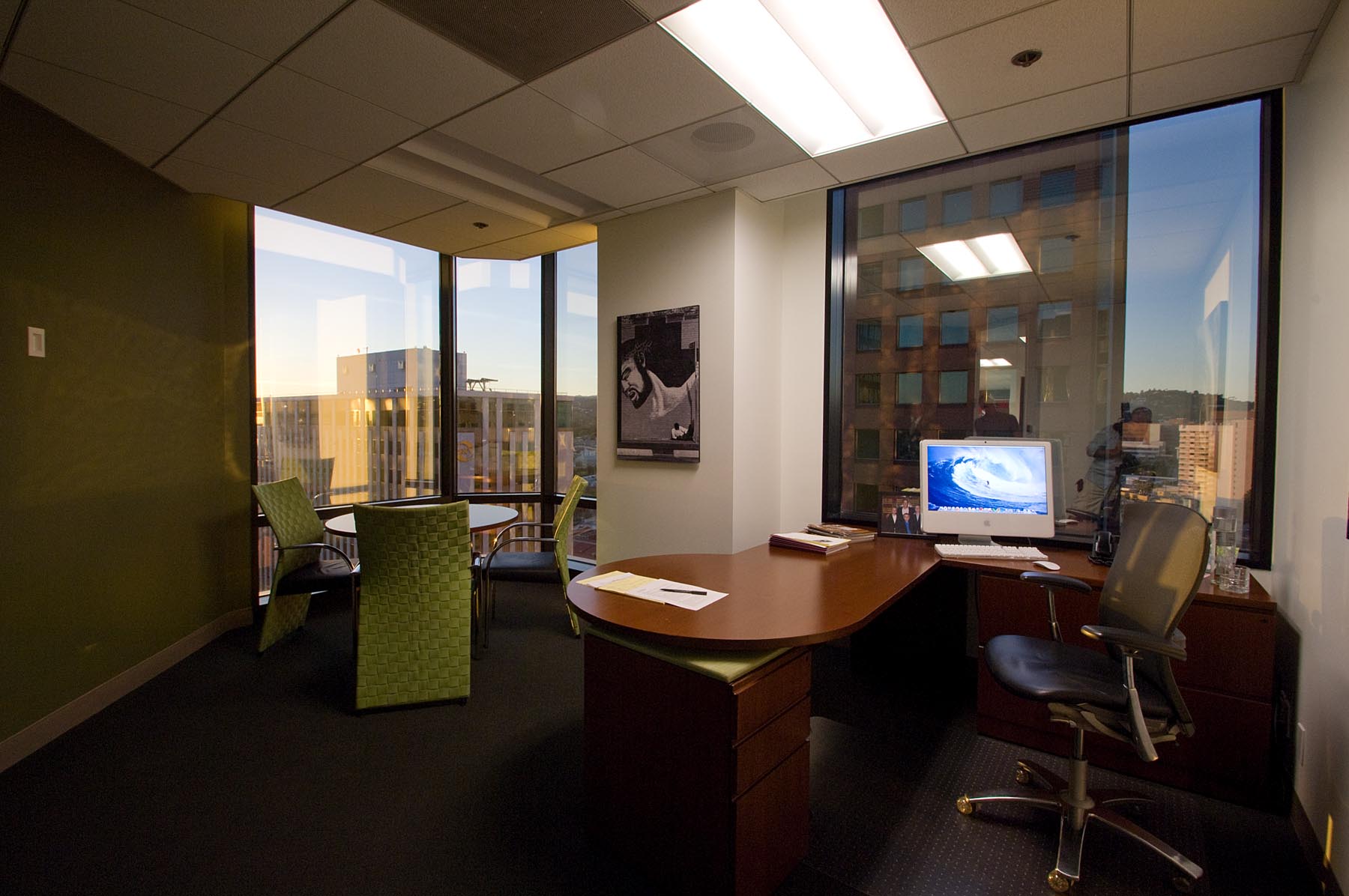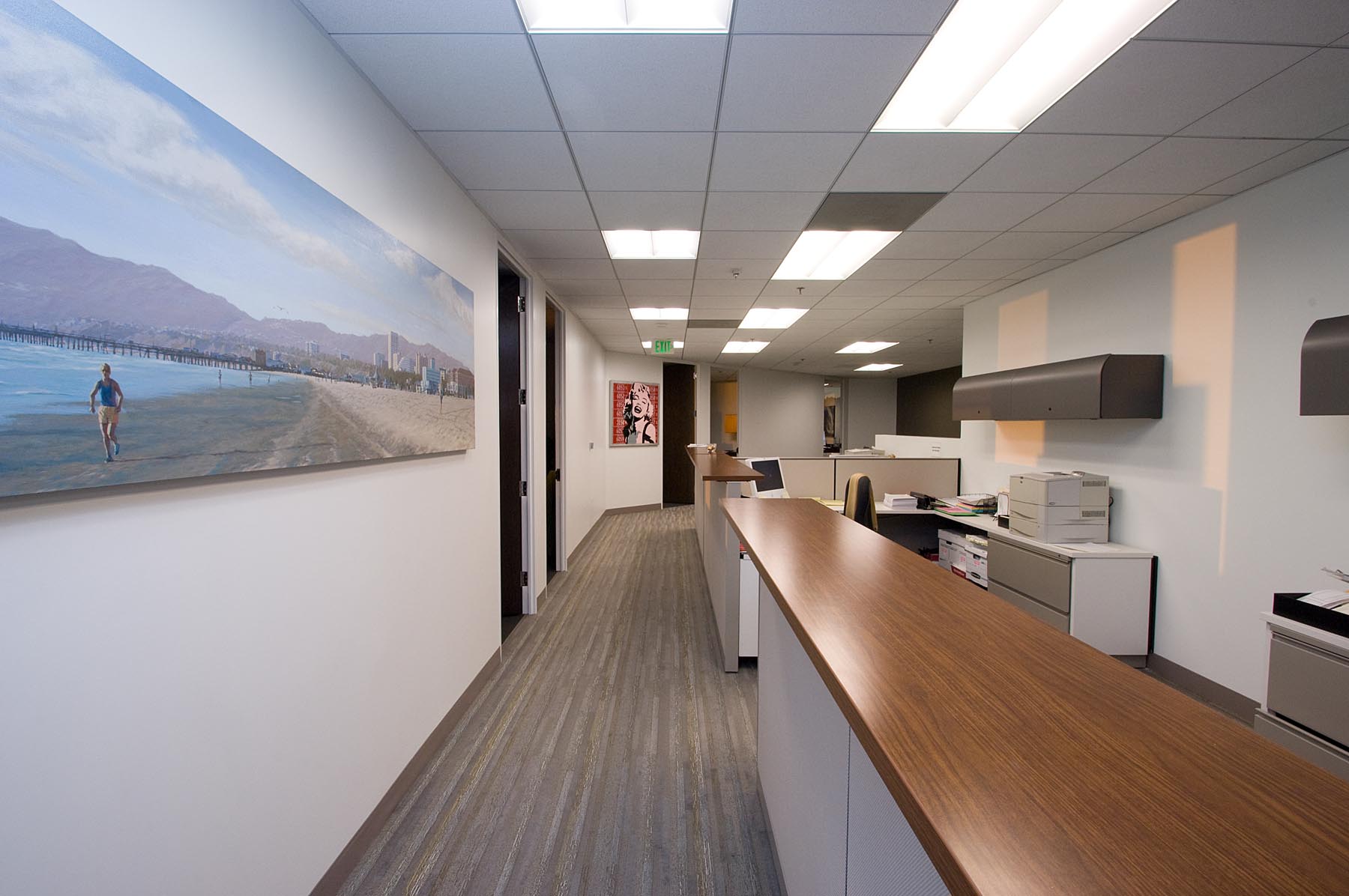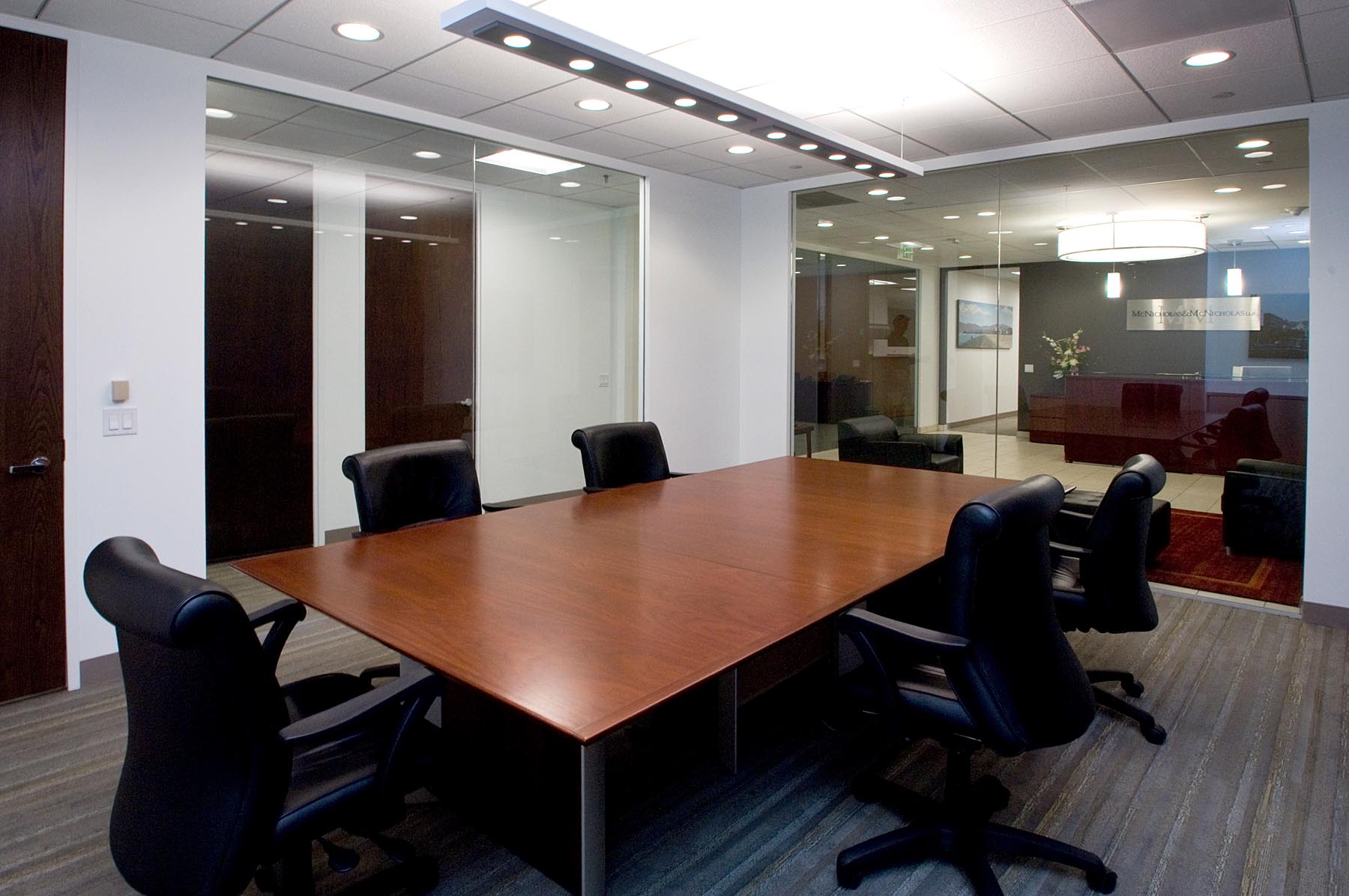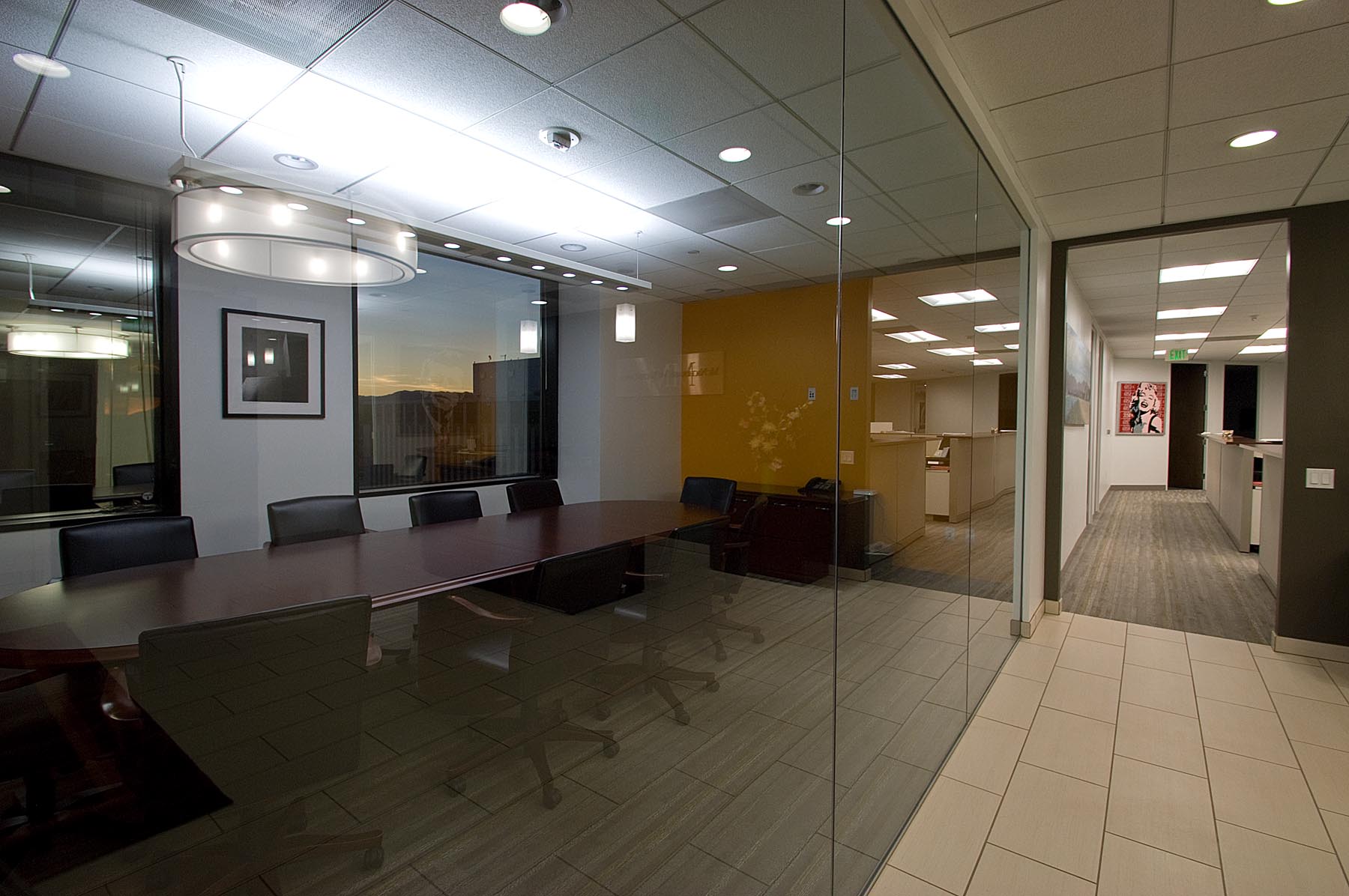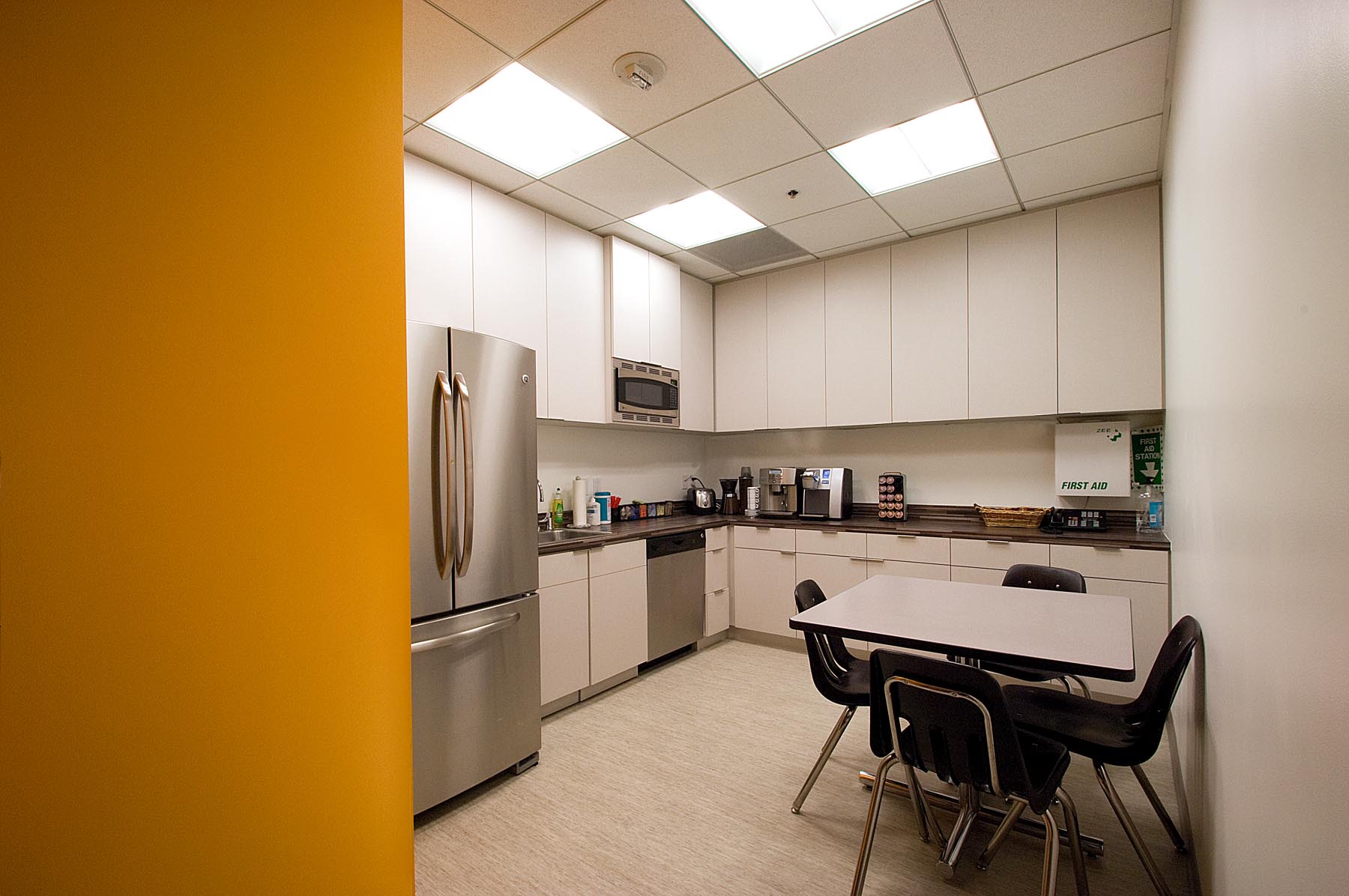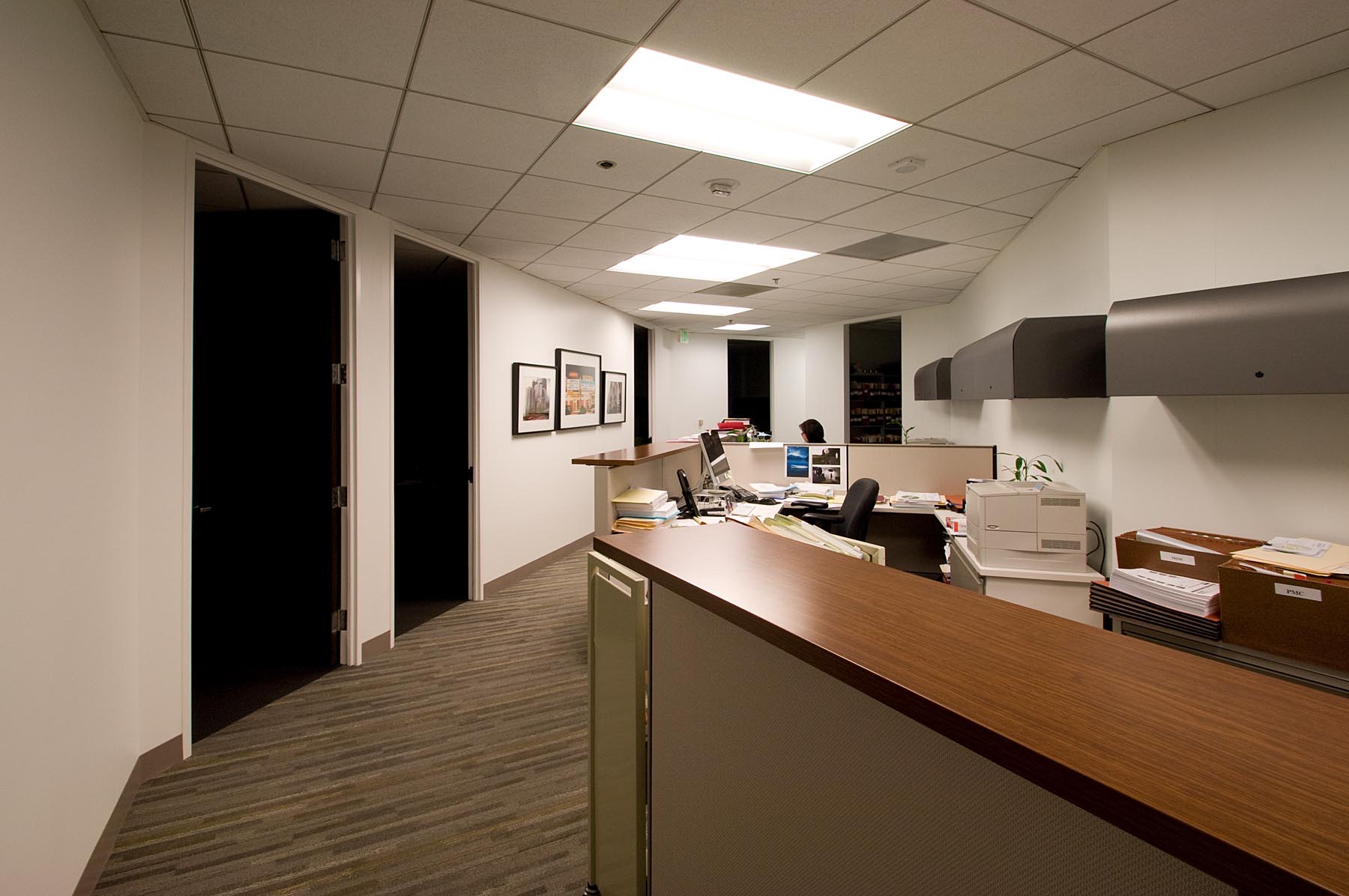 Kaneroy & Associates is proud to present its sophisticated renovation of the professional offices of McNicholas & McNicholas, a prominent law firm located in the heart of Westwood, Ca.The original 5700 square foot space was transformed from a stayed and traditional office into a brilliant open and modern workspace inspiring the firm's sharp legal minds and impressing its clientele.

The renovation scope designed by Wolcott Architecture Interiors, included opening the floor plan to create a feeling of expansiveness and utilizing frameless glass partitions to create a sophisticated reception area, board room and conference center. New custom millwork cabinetry, work surfaces and energy efficient lighting as well as state of the art power and communications systems were updated to support the firm's high tech requirements.

The finishing touches included custom flooring on all surfaces to add to the new contemporary and sophisticated presentation. This update and renovation to a cutting edge contemporary masterpiece was completed in just four months!

Since 1989, Kaneroy & Associates, Inc., has delivered only the highest quality construction
services to its commercial & residential clients.

Please Contact Us to see how we can enhance the look and feel of your work, living or other creative spaces!