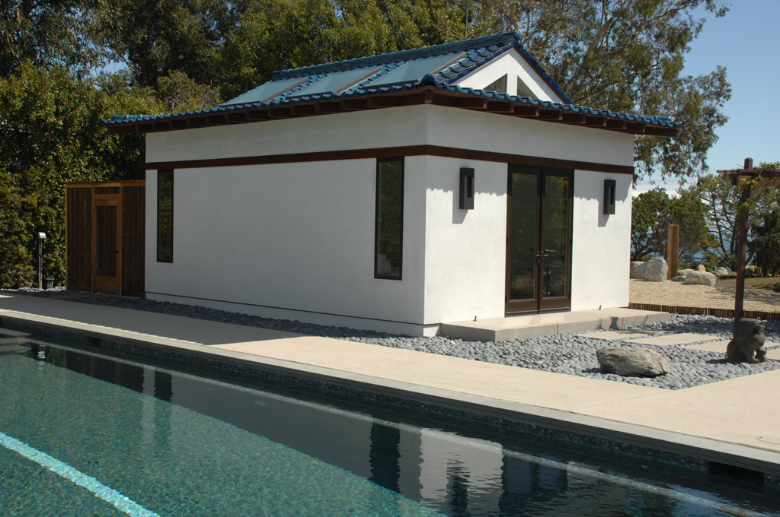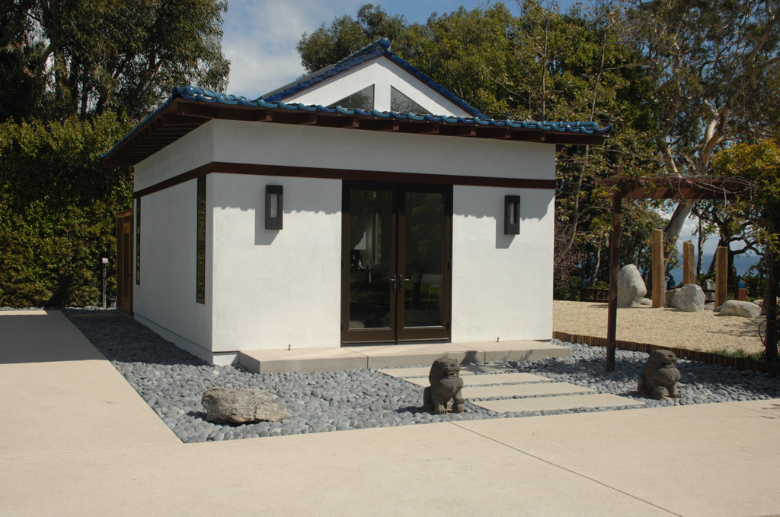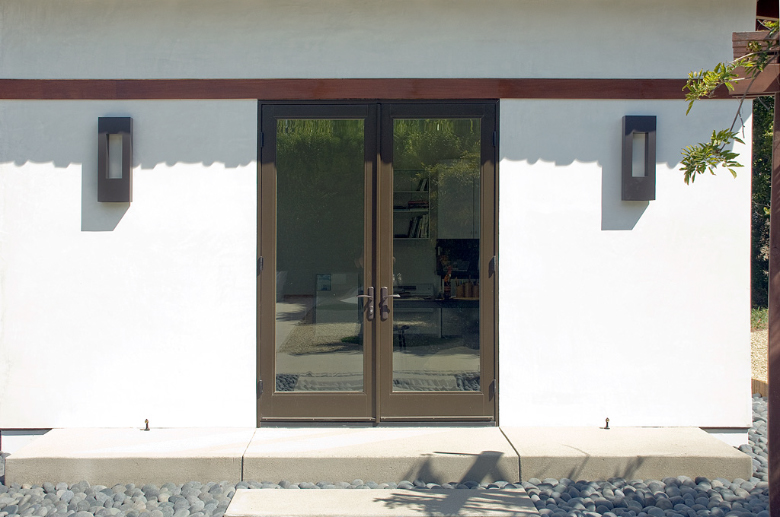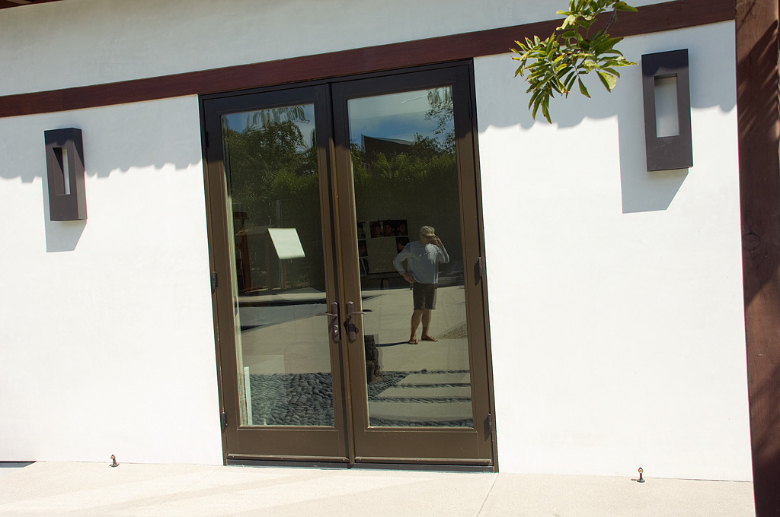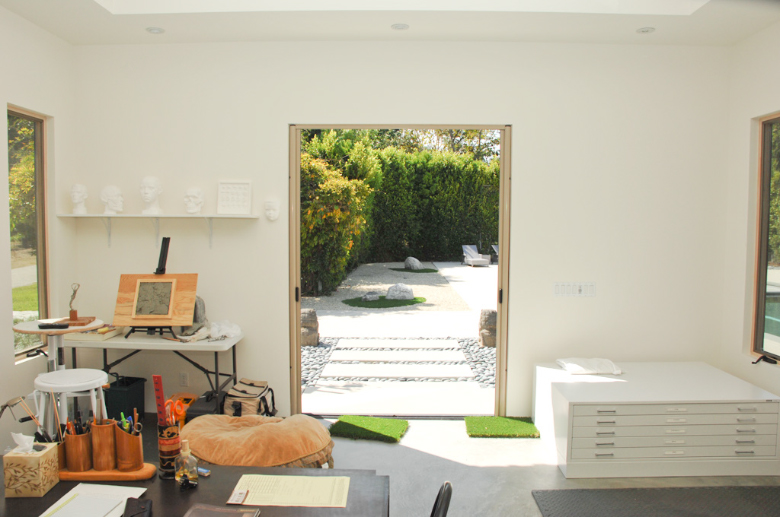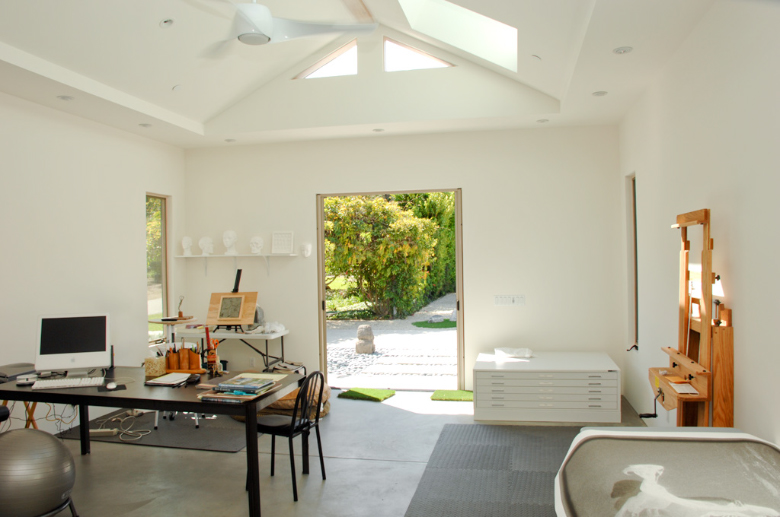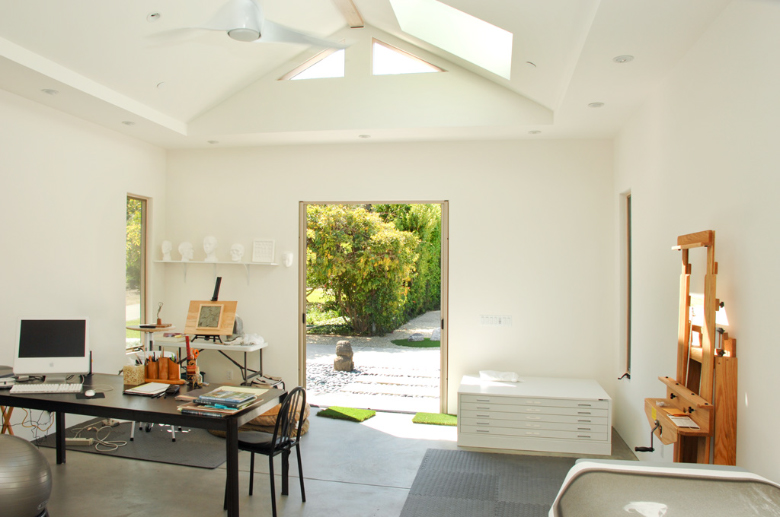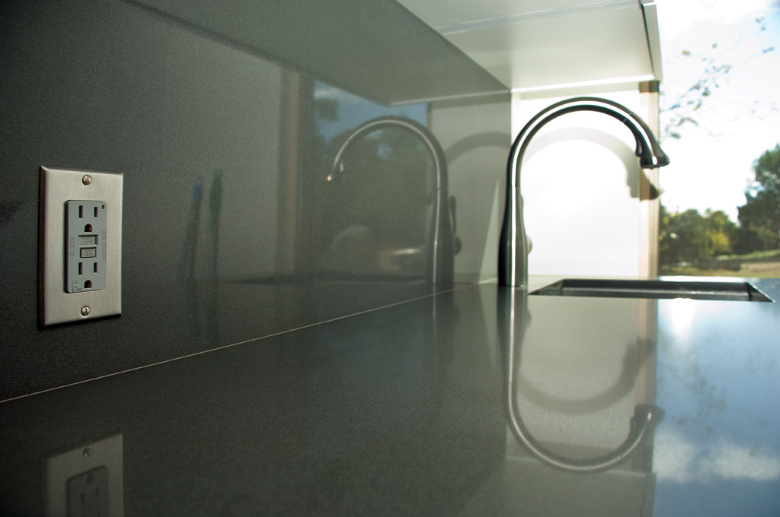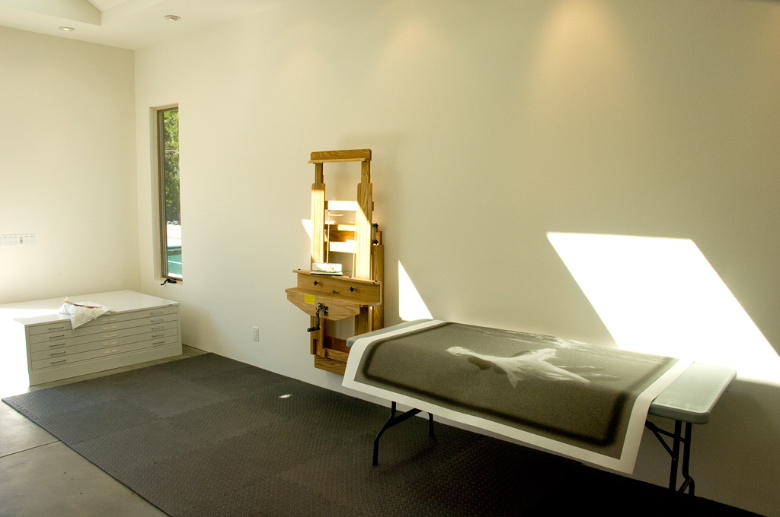 Just completed by Kaneroy & Associates, Inc., this beautifully designed art studio represents
a perfect blend of Asian and Contemporary tones.

Completed in just 16 weeks, the studio is perched upon a quiet sea bluff in Malibu and offers the type of clean open lines that invite's peace, harmony and creativity.

From the unassuming Asian influenced exterior with striking blue tile rooftop to the skylight interior with pitched ceiling and blonde wood trimmed doors and ceilings this balanced blend of cultures and building materials is another fine example of the extraordinary quality of construction offered by Kaneroy.

Please feel free to contact us to see how we may help you enhance the look and feel of your living, working or creative spaces.